Terry Laboratories Inc., USA
Terry Laboratories Inc., USA
Terry Laboratories Inc. is an international company focused on the production of high-quality Aloe Vera extracts, concentrates and powders.
With representatives in over 50 countries, Terry has become the leading Aloe supplier in the fields of cosmetics, nutritional supplements, and pharmaceutical applications since 1973.
Terry Lab offers organic growth Aloe vera as liquid and powder version, fair trade and most of them IASC certified.
AG002 Aloe Vera Gel Dec. 1x

Aloe Vera Gel from Terry Laboratories

Category

Aloe Vera

Sub-Category

None

Sample Order

Your order was added to the cart

AG003 Aloe Vera Gel Reg. 1x

Aloe Vera Gel from Terry Laboratories

Category

Aloe Vera

Sub-Category

None

Sample Order

Your order was added to the cart

AG011 Aloe Vera Gel Reg 10x

Aloe Vera Gel from Terry Laboratories

Category

Aloe Vera

Sub-Category

None

Sample Order

Your order was added to the cart

AG011P Aloe Vera Gel Reg 10x

Aloe Vera Gel from Terry Laboratories

Category

Aloe Vera

Sub-Category

None

Sample Order

Your order was added to the cart

AG014 Aloe Vera Gel Dec. 10x

Aloe Vera Gel from Terry Laboratories

Category

Aloe Vera

Sub-Category

None

Sample Order

Your order was added to the cart

AG014P Aloe Vera Gel Dec. 10x

Aloe Vera Gel from Terry Laboratories

Category

Aloe Vera

Sub-Category

None

Sample Order

Your order was added to the cart

AG045 Aloe Vera Gel Dec. 40x

Aloe Vera Gel from Terry Laboratories

Category

Aloe Vera

Sub-Category

None

Sample Order

Your order was added to the cart

AG045P Aloe Vera Gel Dec. 40x

Aloe Vera Gel from Terry Laboratories

Category

Aloe Vera

Sub-Category

None

Sample Order

Your order was added to the cart

AG046 Aloe Vera Gel Reg. 40x

Aloe Vera Gel from Terry Laboratories

Category

Aloe Vera

Sub-Category

None

Sample Order

Your order was added to the cart

AO001 Aloe Vera Oil Extract

Aloe Vera Oil Extract from Terry Laboratories

Category

Aloe Vera

Sub-Category

None

Sample Order

Your order was added to the cart

AO002 Aloe Vera Oil Extract

Aloe Vera Oil Extract from Terry Laboratories

Category

Aloe Vera

Sub-Category

None

Sample Order

Your order was added to the cart

TD012 Aloe Vera Spray Dried Powder Dec. 100x

Aloe Vera Powder from Terry Laboratories

Category

Aloe Vera

Sub-Category

None

Sample Order

Your order was added to the cart

TD013 Aloe Vera Spray Dried Powder Reg. 100x

Aloe Vera Powder from Terry Laboratories

Category

Aloe Vera

Sub-Category

None

Sample Order

Your order was added to the cart

TD015 Aloe Vera Freeze Dried Powder Dec. 100x

Aloe Vera Powder from Terry Laboratories

Category

Aloe Vera

Sub-Category

None

Sample Order

Your order was added to the cart

TN001 Aloe Vera Spray Dried Powder 200x

Aloe Vera Powder from Terry Laboratories

Category

Aloe Vera

Sub-Category

None

Sample Order

Your order was added to the cart

TN001CR Aloe Vera Spray Dried Powder 200x

Aloe Vera Powder from Terry Laboratories

Category

Aloe Vera

Sub-Category

None

Sample Order

Your order was added to the cart

TN001CRPlus Aloe Vera Spray Dried Powder 200x

Aloe Vera Powder from Terry Laboratories

Category

Aloe Vera

Sub-Category

None

Sample Order

Your order was added to the cart

TN003 Aloe Vera Freeze Dried Powder 200x

Aloe Vera Powder from Terry Laboratories

Category

Aloe Vera

Sub-Category

None

Sample Order

Your order was added to the cart

TN003CR Aloe Vera Freeze Dried Powder 200x

Aloe Vera Powder from Terry Laboratories

Category

Aloe Vera

Sub-Category

None

Sample Order

Your order was added to the cart

WL005Org Aloe Vera Spray Dried Powder 100x

Aloe Vera Powder from Terry Laboratories

Category

Aloe Vera

Sub-Category

None

Sample Order

Your order was added to the cart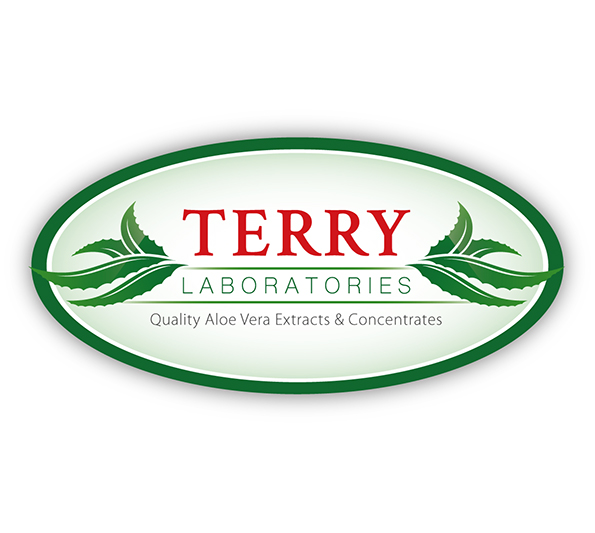 Website
http://www.terrylabs.com/
Countries
Switzerland
Austria
Germany
France
United Kingdom
Poland
Ireland
BeNeLux
Rest of the World
USA
Documentation
Your personal contact
Jasmin Schaad
Head of Supplier Management Cosmetics
RAHN AG