March 2023
Let's celebrate: 25 Years RAHN USA
RAHN USA celebrates 25 years in May 2023. The successful growth of the US subsidiary has been possible due to the excellent team we have built to support our clients. We have industry-leading technical and client support and deeply appreciate the faith placed in us by our loyal clients. The core RAHN-Group values of strong client support and business ethics are alive and well at RAHN USA Corporation.
We thank our clients for their support over the last 25 years and hope we can build even stronger relationships over the coming 25 years.
More information coming soon!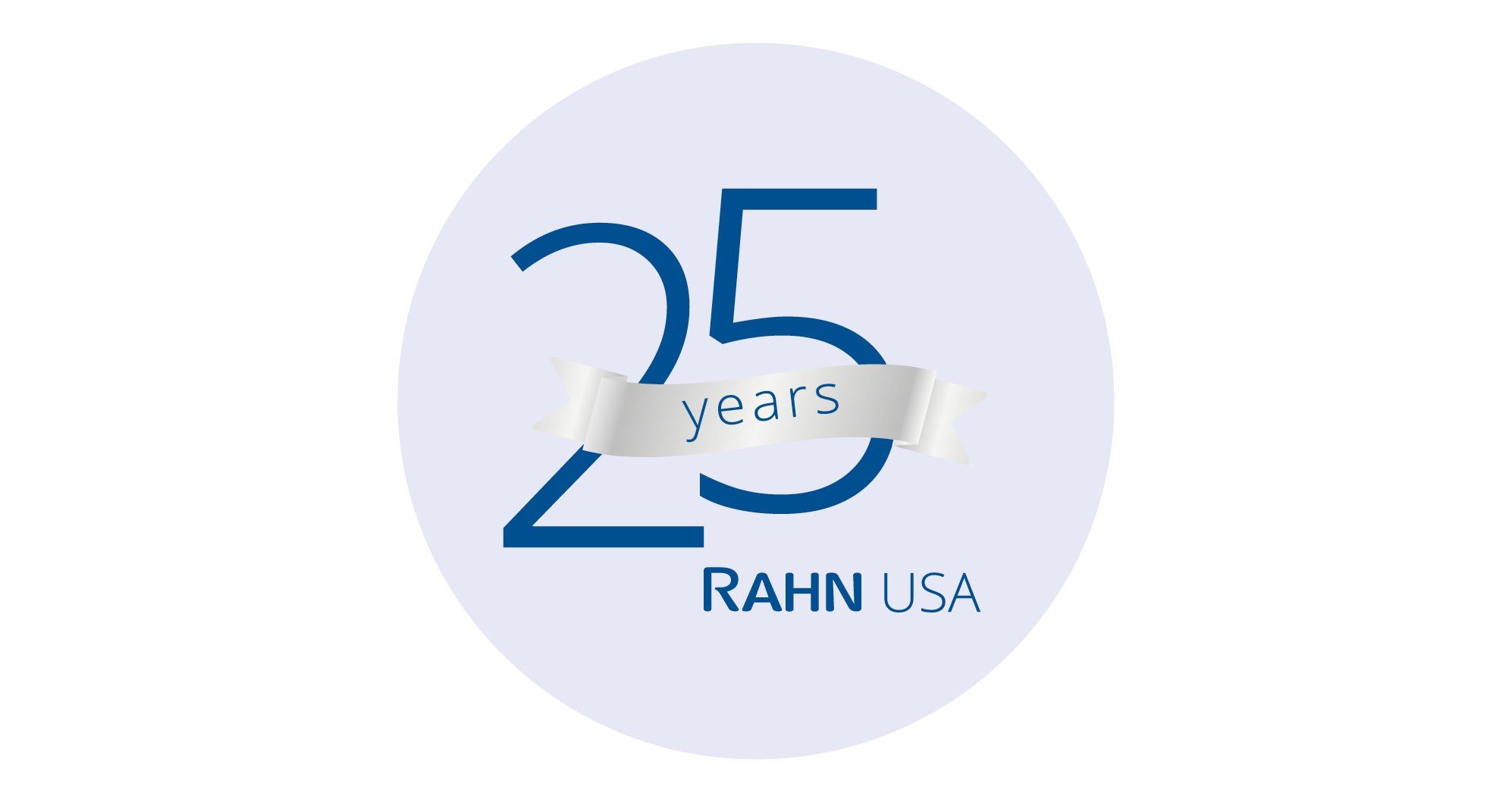 ---
March 2022
EnergyCuring Education Video
Curious about the sustainable benefits and advantages of UV curing? Then check out our new Energy Curing Education video! The advantages of UV curing are applicable for many different applications, from packaging to 3D printing. Energy curing systems not only lead to a lower production cost, but also help to reduce your carbon footprint.
---
March 2023
European Coatings Show – Visit us in hall 3A at stand 108!
After an involuntary forced break, the European Coatings Show, the meeting place for the printing and coatings industry, will again be held as a live event. The opportunities to exchange ideas in person at trade shows have unfortunately been limited in the last two years. However, we are now very pleased that we will soon be able to welcome you to our booth at the ECS to talk with you personally. We are looking forward to your visit!
---
January 2023
Webinar - Improving toughness of photopolymer 3D prints
If you work with, or are interested in, 3D printing UV curable materials, then register for our upcoming webinar, where we'll discuss why toughness in 3D is important, the technical breakdown of how this is achieved and improved through formulation, and the benefits of improving toughness.
Join our webinar – 31st January 16.00 16.45 CET / 09.00 -09.45 CST
---
September 2022
Celebration 25 Years Radlab
This year Radlab Switzerland celebrates its 25th anniversary, congratulations! Radlab is a joint venture of RAHN AG with Mäder AG and was founded with the purpose to strengthen and execute RAHN's own product developments for radiation curing.
All our laboratories provide a wide range of services in addition to product development. These include application engineering, analytics and training. Our product samples (an average of 8'200 per year) are shipped directly from the laboratory to interested parties worldwide