September 2022
Celebration 25 Years Radlab
This year Radlab Switzerland celebrates its 25th anniversary, congratulations! Radlab is a joint venture of RAHN AG with Mäder AG and was founded with the purpose to strengthen and execute RAHN's own product developments for radiation curing.
All our laboratories provide a wide range of services in addition to product development. These include application engineering, analytics and training. Our product samples (an average of 8'200 per year) are shipped directly from the laboratory to interested parties worldwide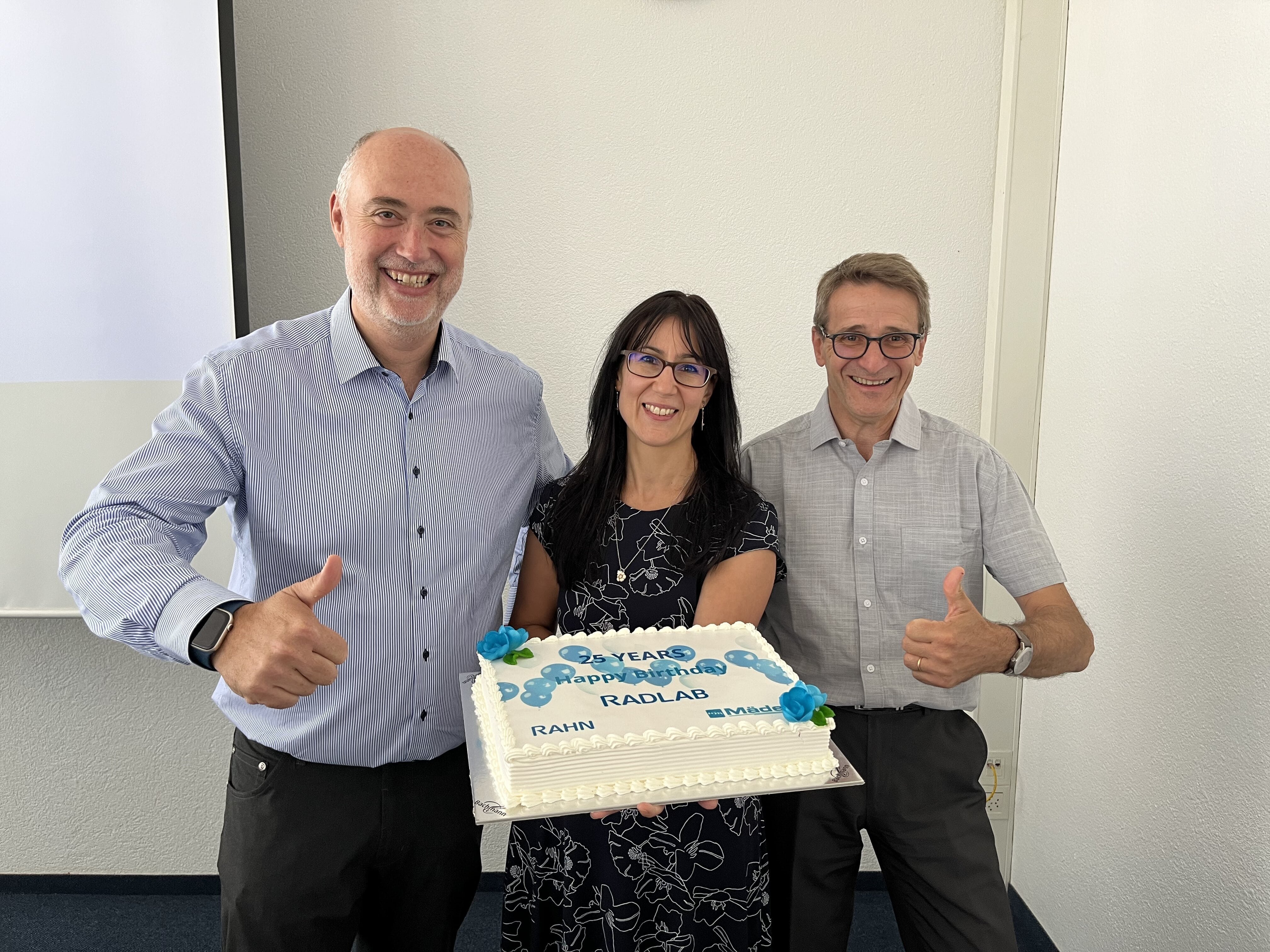 ---
June 2022
Explanatory Videos
The growing popularity of visualizing information and using videos extends to our industry too. RAHN has responded to this development with new explanatory videos. To date we have created three speed drawing videos.
You will find these videos on LinkedIn, on our website and on our YouTube channel. Watch them now!
---
March 2022
New excimer Lab Report
The new "Formulation Insights for Excimer Lamp Applications" Lab Report describes investigations into achieving matt surfaces. It covers everything from the selection of oligomers, monomers and photoinitiators to curing speed, film thickness, oxygen content and additives that influence the final film properties.
You can find all our Lab Reports in the login section of our website.
---
March 2022
First sustainability report published
Everyone in the business community is talking about sustainability, and companies are increasingly being confronted with changing needs and expectations in this regard.
RAHN has now been in existence for over 80 years. During this period, we have contributed to society in many different ways and we now have a number of impressive stories to tell. You will find the RAHN sustainability report on our website.