Cosmetic Laboratories
RAHN-Cosmetics Application Labs
The two cosmetic laboratories in Zurich (CH) and London (UK) were created mainly for the technical support of the RAHN sales crew.
Due to many years of developmental experiences with both our own and other Cosmetic raw materials, increasingly customized developments are created alongside official formulations in the RAHN cosmetic application laboratories..
Meanwhile, the primarily formulation-oriented cosmetic laboratory has evolved into a flexible and comprehensive service pool. Also provided by our cosmetic application laboratories are additional services such as: phone consultancy for new developments or developmental problems, product samples, dosage, marketing claim proposition and manufacture regulation.
Your personal contact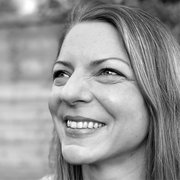 Sandra Gut
Portfolio & Application Laboratory Manager Cosmetics
RAHN (UK) Ltd.
Roman Ott
Head of Application Laboratory Cosmetics
RAHN AG