Cost-effective and efficient moisturizer
Are you focusing on new opportunities for cost-efficient humectants in cleansing and skin care products to restore the skin barrier after frequent washes? Ajidew NL-50 (INCI: Sodium PCA) is a natural humectant, that represents a multi-functional and cost-effective solution for skin and hair care products.
A new study has proven that AJIDEW NL-50 maintains the moisture in the stratum corneum longer compared to sodium hyaluronate, sodium lactate, urea and betaine.
Live up to the needs of today's consumers. Discover the tried-and-tested AJIDEW NL-50 and see the difference.
Documentation
The Water-binding Effect of AJIDEW NL-50
Documentation
Ajidew NL-50_brochure with formulations
Your personal contact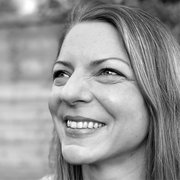 Sandra Gut
Portfolio & Application Laboratory Manager Cosmetics
RAHN (UK) Ltd.