Lipsticks
to wear under the Mask
Lipsticks
to wear under the Mask
Wearing a face mask has become part of everyday life. Mask on, mask off and the lipstick has smudged all over the material. For this reason, many women have made the choice to skip lipstick. 
But it doesn't have to be this way! If you don't want to do without beautiful and smooth lips after taking off your face mask, try out our Colour Evolving Lipsticks.
Our colour-evolving lipstick collection – inspired by fresh, ripe summer fruit.
The secret lies in the formulation ... The soft-melting texture ensures a particularly long lasting and radiant color, which changes individually from pearly pink to cherry red, depending on your skin type. The sticks contain four different active ingredients that meet every need.
Don't let normalcy disappear from your life and leave the house as usual: complete with lipstick.
Your personal contact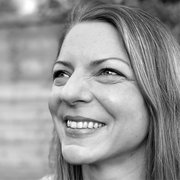 Sandra Gut
Portfolio & Application Laboratory Manager Cosmetics
RAHN (UK) Ltd.