Create Novel Fragrance Formats
Chanel is experimenting with novel fragrance formats and is debuting a line of Chanel Chance perfume pencils in the form of a Discovery Set. The travel-friendly, leak-free stick format enhances convenience of use and taps into the waterless beauty products trend. 
The vegan oil thickeners GP-1 and EB-21 from our supplier AJINOMOTO have made this kind of formulation possible.
" Experience is key. With help from RAHN, create novel fragrance formats that actively stimulate multiple sensory experiences of consumers, imparting deeper meaning to the product. "
Journey through the senses: 
See:

visualise the fragrance in a unique new format.

Feel:

the balsam texture melts on the skin, leaving a sensation of smooth skin.

Smell:

the fragrance unfolds on the skin and accompanies the user throughout the day.
The ideal on-the-go solution for use at any time of day.
Documentation
Solid Travel Fragrance Stick_Formulation
Your personal contact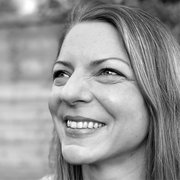 Sandra Gut
Portfolio & Application Laboratory Manager Cosmetics
RAHN (UK) Ltd.