Life is getting busier, more complex, and more technology-driven. There is bound to be a backlash from consumers. The constant barrage of information on new ingredients and formulas has left many consumers confused. Customers are reducing their beauty routine as much as possible! Formulators therefore also aim to keep the number of ingredients in finished products to a minimum, while still maximising the effectiveness! Consumers will be most excited by brands that sell a compacted range of products that advocate simplicity and ease to use.
These beauty movements are now in the spotlights:
SKINIMALISM
SIMPLICITY
LESS is MORE
NON-OVERLOADED FORMULATIONS
Our natural and eco-responsible multi-functional actives meet this trend. And our multi-application actives too! 
Shape the trends with our multitasking active ingredients.
All-In-One Bodyguard for Skincare, Haircare and Make-up projects
ASTACOS® OL50, the "diamond" of free radical scavengers. A natural carotenoid that is extremely effective as an anti-ageing AND also an eye-catcher thanks to its luminous red-orange vegan colour.
Take a look here at the Asta2Phase two-colour serum formula
Synastol® TC, Terminalia Chebula Fruit Extract or "Fruit of Long Life", in the famous "Triphala", is the perfect example of "less is more": a single active AND a powerful anti-oxidant, anti-pollution, anti-inflammatory, moisture retention, collagen booster, skin barrier protection & reinforcement, anti- and de-glycation, pigmentation regulation.
Enjoy here the new formula of the Zen Beauty Box from Sytheon "Anti-Pollution under Eye Cream"
A single 2-in-1 active for Skincare and Haircare projects
AQUARICH®, Moisturisation and optimisation of barrier function. RAHN's blockbuster, tested in

Skin AND Hair Care

treatments.
Discover here its new results and performances on the shine and the tensile strength of the hair fibre.
CELLACTIVE®, two "superfoods" for a boost of vitality. CELLACTIVE® is tested in

Skin AND Hair Care

.
Read here our article "Where superfood meets ecology".

A single 2-in-1 active for Face and Body care

LIFTONIN®-XPERT ECO, from the juice of Bulbine frutescens, a very resistant extremophile plant. LIFTONIN®-XPERT ECO is tested in

Face Care (anti-wrinkle) AND Body Care (anti-stretch marks)

.
Read here our article "Indestructible and gorgeous".
HYDRACTIN®-LMF, an hydration bath thanks to the synergy of 3 hydration experts from the forest. HYDRACTIN®-LMF is

tested on rinse-off AND leave-on products

.
Discover here its new results for rinse-off products.
A formula with LIFTONIN®-XPERT ECO
Collagen-Expert for Sagging Skin, Stretch Marks, Tattoo's and Nails. 
Because your skin will always need a good collagen balance.
 
A single natural and eco-responsible active, a single formula, several applications:
Anti-wrinkle, filling, lifting and facial V-shaping
Anti-stretch mark body care
Post-tattoo skin care
Hand care cuticle repair

A single natural and eco-responsible active, several features:
Efficiency
Cosmos approved
China approved
Organic plant
Neutral Carbon Footprint Active

Enjoy here the new formula

Your personal contact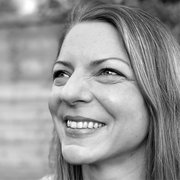 Sandra Gut
Portfolio & Application Laboratory Manager Cosmetics
RAHN (UK) Ltd.