Farm to Skin
Trend Concept
Farm to Skin
Trend Concept
Farmers Market Inspiration for Modern Skincare
Take inspiration for your next skincare product from our fresh ideas!
Did you know some of our RAHN Cosmetic Actives are represented at your local Farmers Market? Fruits and vegetables are no longer just for the kitchen. Allow your skin to indulge in the benefits of plant-based nutrients too!
Grain Bowl
Grab seasonal fresh veggies to build a nourishing meal

AQUARICH®: start your bowl with black oats, part of the AQUARICH® blend to provide deep and long lasting hydration to the skin and hair.
DEFENSIL®-SOFT : add exotic mushrooms from the Northern forests to sooth the skin and reduce discomfort.
SLIMEXIR®: artichoke extract acts as a silhouette refiner. It reduces lipid accumulation in adipocytes and leads to a significant reduction of abdomen volume.
Green Smoothie
On the go? Blend up an energizing smothie for the road!

CELLACTIVE®: get your greens with chlorella, a microalgae which makes up our carbon neutral CELLACTIVE®! This material provides rapid effects on skin elasticity and firmness.
CELLACTIVE®-HYDRO: an apple a day strengthens the skin tissue and reduces the appearance of scaly skin.
HYDRACTIN®: papaya fruit helps to moisturize the skin as quickly as one hour, and continues long term.
Floral Bouquet
Bring a natural, beautiful arrangement into your home!

RADICARE®-ECO : protect the skin against the formation of ROS and free radicals, and prevent oxidative cell damage with lemonbalm.
DEFENSIL®: experience immediate skin soothing from the heartseed plant, while the skin barrier is regenerated.
REFORCYL®: featuring "rock rose," this anti-aging active improves skin hydration, firmness, elasticity and smoothness. This is especially effective at improving wrinkle depth in the eye area.
Click on the name to discover more.
Documentation
Farm to Skin Presentation
Your personal contact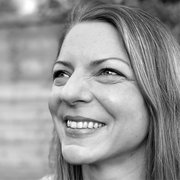 Sandra Gut
Portfolio & Application Laboratory Manager Cosmetics
RAHN (UK) Ltd.