Animal Grooming
What has RAHN to offer?
Animal Grooming
What has RAHN to offer?
Grooming is a major part of any pet's well-being. Like us every pet needs to be pampered once in a while.
However, what is good for us humans might not be the best for them. 
Let's learn about some facts and check out what RAHN can offer for your animal grooming products.
Care for Canines / Felines
Bathing is an important part of general pet care. For cats and dogs with healthy skin and a healthy coat, the most common reason to bathe is to remove an unpleasant odour or because they've accumulated dirt on their coat.
Further benefits of bathing can include cleaning the skin and coat which helps to remove loose hair, scale and improve the coat's shine.
If you are bathing your pet too frequently it can dry out their skin and hair coat and may cause problems as the natural oils on the skin and coat are stripped away.
Cats and dogs have sensitive skin. Human skin is more acidic than the skin of our pets, so using human shampoo products may have some unbalancing effect on their skin pH. The pH of dog and cat skin ranges from 6.2 to 7.2.
Choose a mild pet shampoo. You can also try applying a gentle rinse-out conditioner to help prevent dryness after shampooing or a Gloss Coat Spray for lightly conditioning the coat, making it shiny, soft, smooth and manageable.
Human type baby shampoos can be useful, in that they are non-irritant, but they don't lather up and clean as well as others.
Care for Equines
A healthy, shiny coat is a sign of good equine health in the largest, most visible organ – the skin.
Many horses have sensitive skin. Horses need a mild shampoo or body wash, that is powerful enough to remove dirt and sweat without stripping away the skins own natural oils, which could support a skin condition. Bumps, irritation, swelling, rashes and infections are all signs of compromised equine skin health.
It is not always ideal to clean a horse with a regular shampoo, as this will dry out the skin. An equine shampoo is formulated with a pH balanced for equine skin and is therefore less likely to cause irritation.
The skin acidity is different from yours or from your dog, cat, etc. – the horse's skin has a pH between 7.0 to 8.0.
Sweat and dirt raises the pH to the alkaline, so a neutral-to-slightly acidic pH is ideal to help restore your horses skin to it's normal pH. This is important because it creates conditions less favorable for bacteria to thrive.
What does RAHN have for us?
AQUARICH® is a moisturiser for skin and coat / mane. It has water-retaining substances such as polysaccharides and amino acids and therefore the transepidermal water loss is reduced. When used on hair the structure and gloss are improved and even split ends are prevented.
INCI: Glycerin, Aqua, Avena Strigosa Seed Extract, Lecithin, Potassium Sorbate, Citric Acid
Especially suitable for Equines
Hydrasynol DOI is a lipophilic hydrator. It provides long-lasting and deep hydration for skin and hair. It has also excellent gloss enhancing properties and is therefore suitable for Shine Spray applications for the horses mane.
INCI: Isosorbide dicaprylate
Especially suitable for Equine
Amilite ACS-12 is a mild cleansing agent. It produces a creamy and resilient foam under weakly acidic to neutral conditions. It imparts a pleasant moisturising feel after drying and leaves skin and coat conditioned. The foam produced has elasticity and there is good foaming power, even in the presence of oil and hard water.
INCI: Sodium Cocoyl Alaninate, Water
Suitable for Canines, Felines and Equines
Amisoft ECS-22W is a mild amino acid based, weakly acidic, anionic surfactant. It has an excellent conditioning effect to the skin and coat, leaving them moisturised yet without dryness. It generates a creamy foam and has excellent foam stability.
INCI: Disodium Cocoyl Glutamate, Water
Better suited for Canines / Felines
Ajidew NL-50 is made up of PCA, a Natural Moisturizing Factor (NMF) component, derived from L-Glutamic Acid. It is a humectant with great moisturising properties. Ideal for Skin/Coat Care products to prevent dry skin and dandruff. Ajidew NL-50 is also a great conditioning agent with anti-static effect for coat and mane.
INCI: Sodium PCA, Water
Suitable for Canines, Felines and Equines
Prodew 500 is a moisturising agent made up of an amino acid blend. It improves both hair strength and shine. Prodew 500 has good adhesion to hair, therefore acting as a conditioning agent.
INCI: Sodium PCA, Sodium Lactate, Arginine, Aspartic Acid, PCA, Glycine, Alanine, Serine, Valine, Proline, Threonine, Isoleucine, Histidine, Phenylalanine, Water
Suitable for Canines, Felines and Equines
Aloe Vera contains vital substances for skin moisturisation and is well known for its wound healing properties. It is ideal for shampoo or body wash products and also for hoof gels to retain moisture and encourage healthy growth.
INCI: Aloe Barbadensis Leaf Juice
Suitable for Canines, Felines and Equines
Your personal contact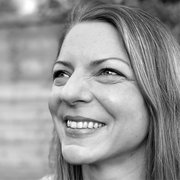 Sandra Gut
Portfolio & Application Laboratory Manager Cosmetics
RAHN (UK) Ltd.