Elastomeric 3D Resin:
Evaluating GENOMER* 3135 vs. GENOMER* 1122
Elastomeric 3D Resin:
Evaluating GENOMER* 3135 vs. GENOMER* 1122
Investigating the Impact of GENOMER* 3135 on
Elastomeric 3D Resin Properties and Sustainability
Elastomeric – The growing importance of sustainable materials has brought with it a challenge - finding materials that perform as well, or better than established materials. Historically, the most successful sustainable materials were simply materials that had been established, and just so happened to have bio-renewable content. As we've found better feedstocks and improved our knowledge, we've been able to develop photopolymer 3D resin raw materials with better and unique properties.
Here we investigated GENOMER* 3135 in an elastomeric 3D resin formula. It is evaluated in comparison to GENOMER* 1122. Both materials are strong performers, and each material has its own advantages. This investigation will help formulators choose a material based on the performance properties most important to them. In it you will see how the substitution affects properties like viscosity, elongation, and tear strength, while also seeing how it alters the total bio-renewable content.
Your personal contact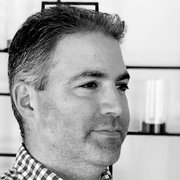 Christopher Cocklan
3D Printing Business Development Manager EnergyCuring
RAHN USA Corp.