ECS 2023
Thank you for your visit!
ECS 2023
Thank you for your visit!
Thank you for your visit!
The European Coatings Show is the gathering of the coatings and paint industry. Trends and technologies covering all aspects of the production of paints, varnishes, sealants, building chemicals and adhesives.
Aesthetic, sustainable, functional, process-proof: the demands placed on paint and coatings for use in the automotive industry, construction chemicals, mechanical engineering, aerospace or shipbuilding are growing all the time. Decision-makers and thought leaders in the coatings industry face great challenges.
The European Coatings Show 2023 gave us the opportunity to meet the innovation leaders and discuss the latest developments in nanoparticles, pigments, additives, production equipment or application equipment.

Missed us? Don't worry!
Meet our ECS-Highlights below
Bio-based products for you
A material is considered 'bio-based' if it is completely or partially derived from biomass. These products can also be referred to as bio-renewable or regrowable.
In using bio-based products, it is possible to reduce cumulative carbon footprints and remove reliance on fossil fuels as feedstock materials.
3D printing solutions for you
Thanks to 40+ years of experience in radiation curing we can advise clients during the product development and application phases to develop the best solution together. Your needs will be matched, as we are a global provider for your EnergyCuring systems and specialty chemical supplier, including additives, oligomers, monomers, photoinitiators and other customized specialty chemicals.
Additionally, we are experts in the field of photopolymers, and our labs are equipped with SLA, DLP and LCD 3D printers. We evaluate quality and performance of our cured raw materials and 3D printed parts with our printer and evaluation tools.
Low residual TMPTA products for you
Among others our new  MIRAMER LR3130 is an Ethoxylated Trimethylolpropane Triacrylate [TMP(EO)nTA]. It is a reactive diluent for radically curable inks. Added value of this product is low residual TMPTA, low residual solvent & low odor. The product exhibits with the following features:
Low residual TMPTA
Low residual solvent
Toluene free
Low odor
High reactivity and low oxygen inhibition
Good abrasion and solvent resistance
High flexibility
Your personal contact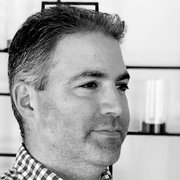 Christopher Cocklan
3D Printing Business Development Manager EnergyCuring
RAHN USA Corp.
Bernd Schmitt
Head of Sales EnergyCuring
RAHN GmbH
Daniel Röttger
Head of Sales Central Europe EnergyCuring
RAHN GmbH